High Elastic Solid Rubber Tires
C8: 110 lbs/ C10: 132 lbs Max Payload
C8: 10 mph/ C10: 11.2 mph Max. Speed
C8/ C10: 6.2 Miles Range
Hand-operated Brake
Recommended Age- C8: 6-12 years old /C10: 8-14 years old
Recommended Height- C8: 3'9"-4'9"/ C10: 4'3"-5'3"
3 Riding Modes: Safe Mode, Turbo Mode, Cruise Mode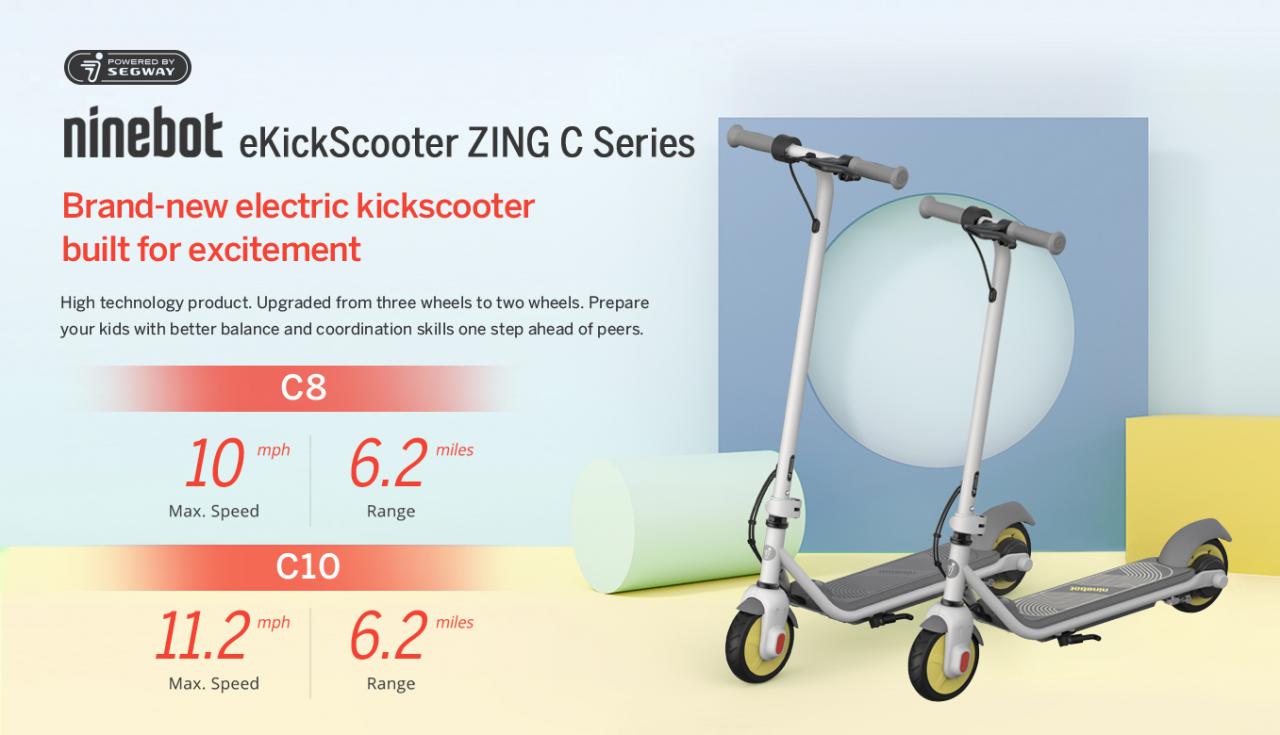 Brand-new Electric Operation – Even More Fun to Ride
This smart-tech product is best for advancing children's balance and control abilities due to the use of two wheels instead of three.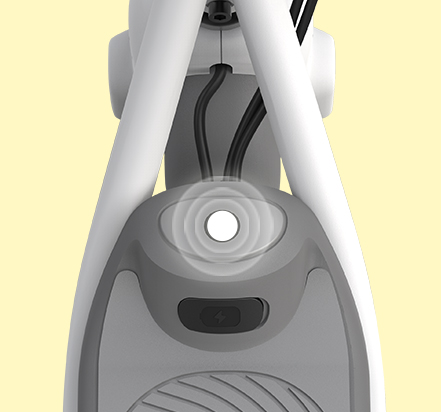 Safe Mode
Suitable for beginners. A lowered speed limit offers safe learning. 6.2 mph (10 km/h). Blink fast, with 3 beeps.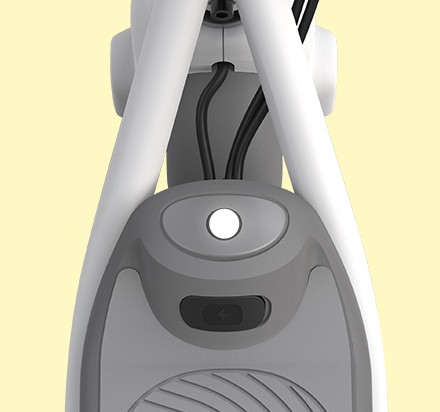 Turbo Mode
Suitable for riders with basic skills. Press the throttle to accelerate and enjoy the trip with ease. Solid, with 1 beep.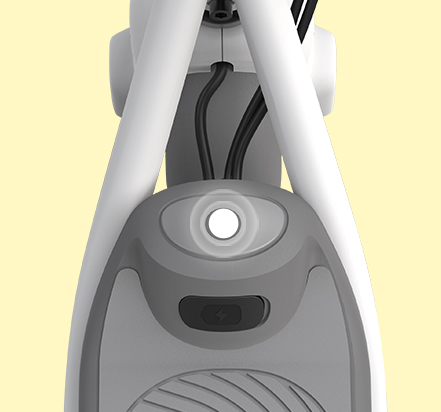 Cruise Mode
Suitable for riders with advanced skills. Use a slight kick on the ground to start the ride. Instead of throttle, use continuous kicks to accelerate. Switch to this mode and enjoy the fun of riding and cruising. Blink slowly, with 2 beeps.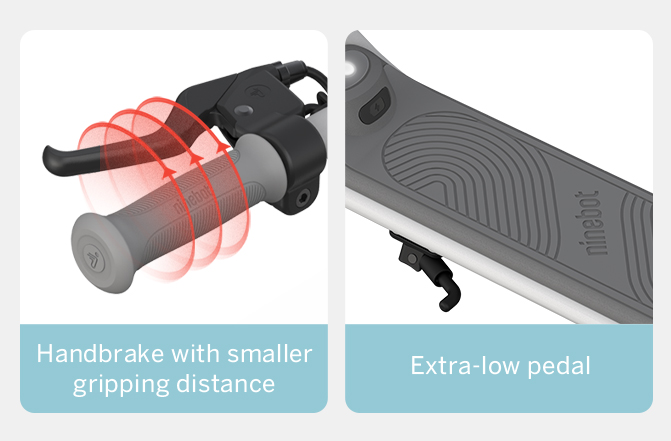 Ergonomic Design For Kids
An extra-low pedal, handbrakes with smaller gripping distance, and a streamlined curved body with no angles. Suitable for 8 to 14-year-olds.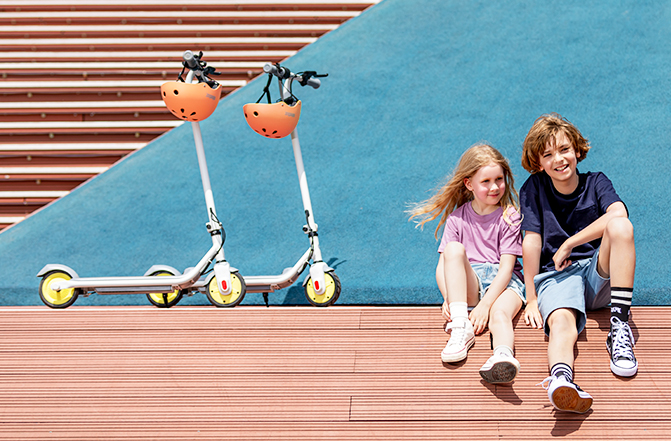 Stunning Appearance – Stand Out In The Crowd
Lightweight body, trendy and lively combinations of colors, and a dynamic handlebar design. Ride on, and stand out.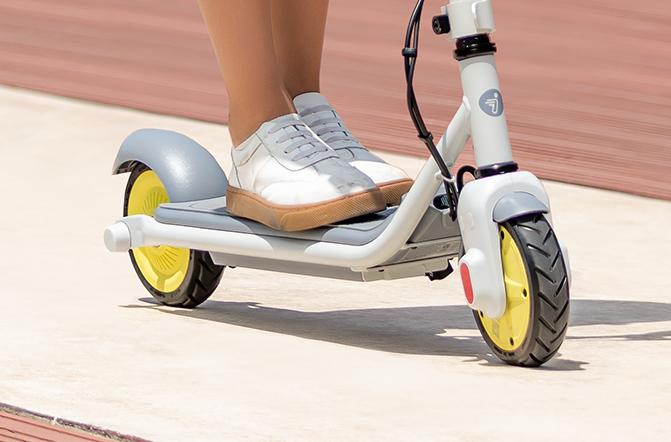 Safe And Reliable For Worry-Free Riding
The mechanical contracting handbrake used is durable and reliable. It's built-in switch sensor is capable of detecting braking actions in a real-time manner resulting in a quickly cut off power output to make braking easier and timelier.
Optimized Algorithm and Thoughtful Design
The optimized algorithm prevents dangers caused by mistouching throttle. The motor will not engage before the speed reaches 1.9 mph (3 km/h).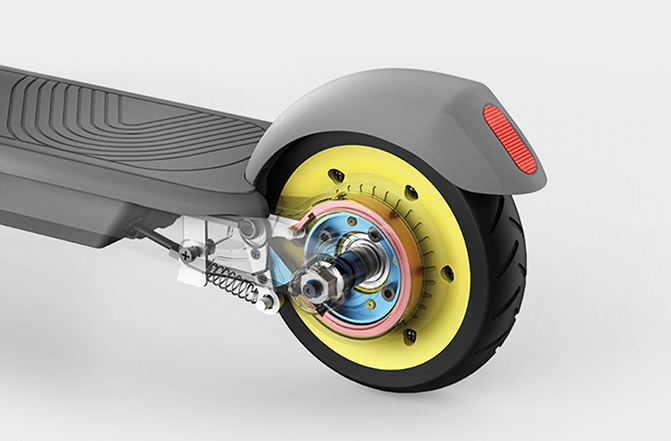 Mechanical Braking System
Using a durable and reliable mechanical braking system with built-in sensor, the scooter can cut off the power immediately when the braking action is detected. Riders can brake timely with ease.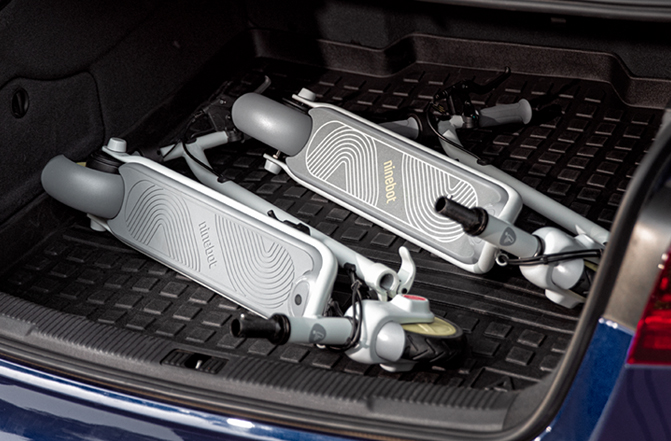 Quick-Release Design
Fold or unfold within 3 seconds. Good for storage.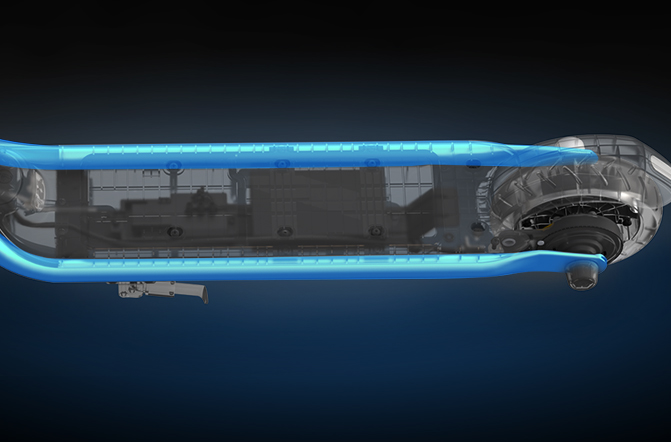 Dual Tube Frame
Made of high tensile steel, the frame is stable and durable with a static load up to 661.4 lbs (300 kg). The frame has passed a rigorous riding durability test of 621.4 mile (1,000 km), so it can also offer your kids a steady ride.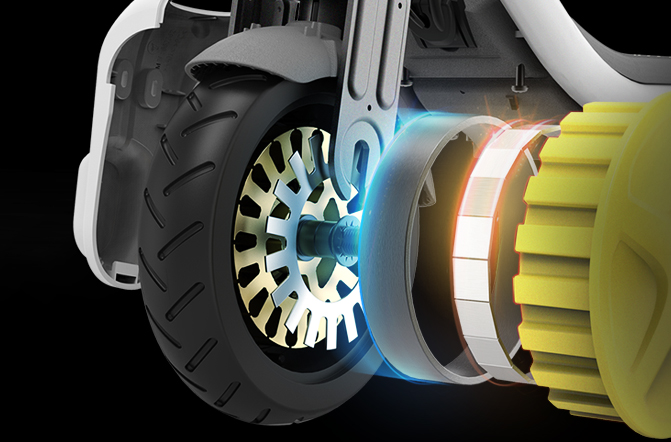 Sensorless Brushless Hub Motor
Simple and reliable structure, quick and timely response, and sufficient power.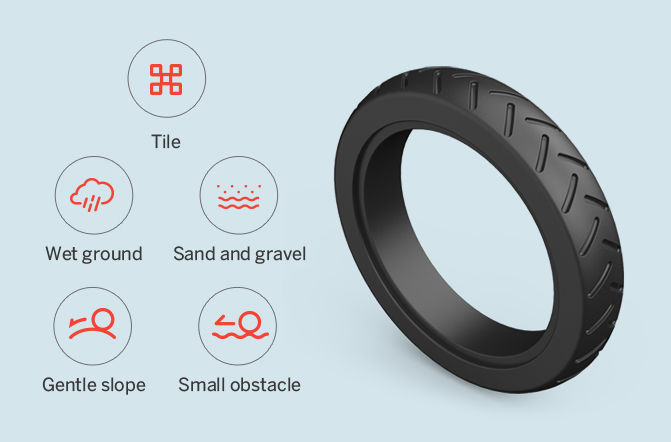 Highly Elastic Solid Rubber Tires
The new materials and new tread patterns enable the tires to provide superior grip and perform better in shock absorption and slip resistance. The tires cope with various conditions.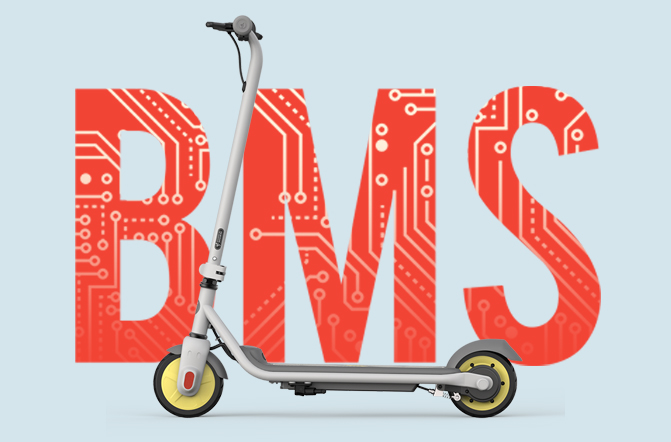 Battery Management System (BMS)
The BMS monitors the working status of battery constantly and provides multiple protections, including overcharge and discharge protection, short circuit protection, and temperature protection.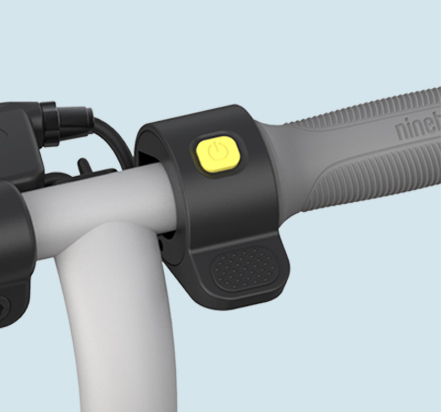 Integrated Throttle
Simplified scooter control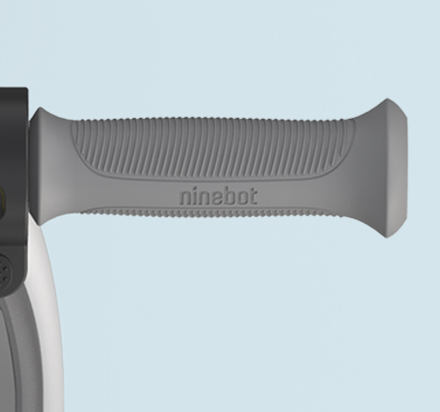 TPR Handlebar
Comfortable to use and easy to clean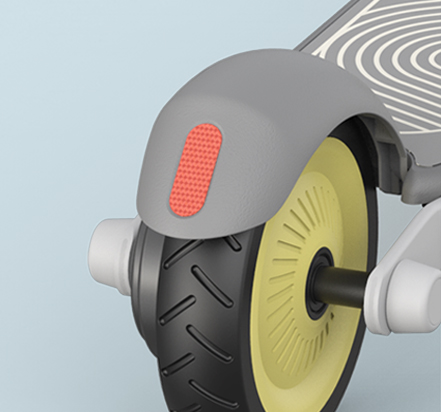 Wider Fenders
No more mud-related trouble